Blogs - Trending Topics
5 Ways the US Education System is set to Address Learning Gaps and Inequity
25 April, 2022
Reading Time: 4 minutes
Since early 2020, with the onset of the pandemic, there has been a significant disruption to educational achievement in the United States and abroad. School dropout rates have increased in the U.S., and the learning gaps have widened dramatically among students.
Students from marginalized and underprivileged backgrounds, in particular,  have faced the brunt of the consequences. The pandemic worsened the already existing inequalities in the educational system. The repercussions of these disparities have real-world ramifications that will soon be felt nationwide, and long-term, if not addressed promptly. As a result, advancing equity and closing learning gaps has become a top objective for the United States.
As part of their ongoing endeavor to achieve racial equity and support underprivileged communities, the Biden-Harris Administration released its first equity action plan. This plan aims to establish new pathways to achieve equity and also to leverage processes that are already in place. Through these initiatives, the nation will be able to arrive at its goals of increasing student achievement and ensuring the country's ability to meet global economic expectations.
What does the Biden-Harris Administration's equity action plan entail?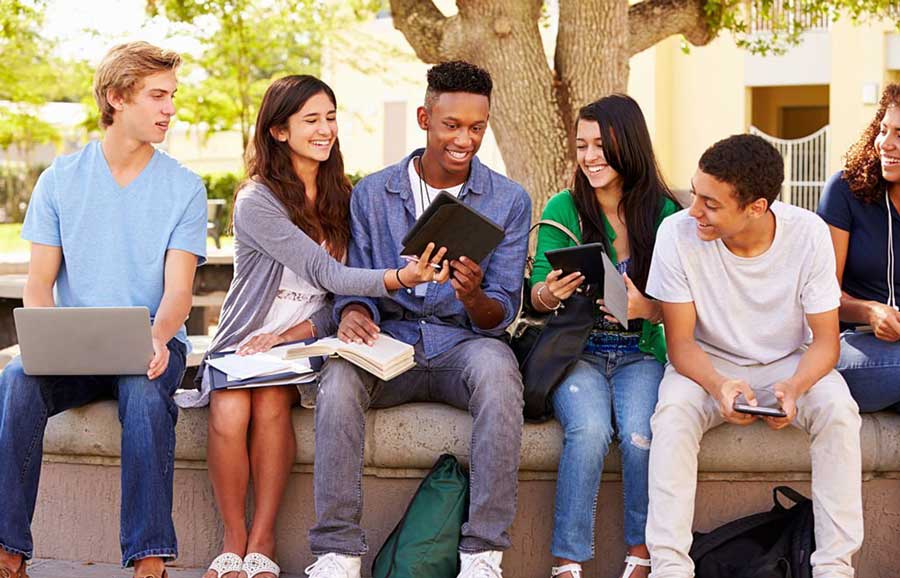 The following pointers form a part of the action plan released last week. It aims to achieve the following objectives:
1. Building opportunities for students to achieve an education beyond high school.
Traditional underprivileged populations continue to face inequitable access to postsecondary education. This is mostly because access, affordability, and equal funding across institutions remain barriers to achieving a postsecondary degree or certificate. The Department has committed that they will review and enhance the process for verifying financial aid applicants for better access and greater affordability. It also plans to take a comprehensive approach to ensure equitable funding by supporting institutions such as Historically Black Colleges and Universities (HBCUs), Tribally Controlled Colleges and Universities,  symbiotic or supporting institutions, systems and states to raise completion rates for underserved students.
2. ARP to fuel financial assistance for K-12 students.
The purpose of the American Rescue Plan (ARP) is to help students who are disproportionately affected by the pandemic. The Department used ARP money to invest more than $3 billion to help students from low-income backgrounds, those with disabilities, multilingual learners, students experiencing homelessness, migratory students, and more to mitigate the effects of disruptions to in-person learning.
3.  Advancing civil rights through the right investment in resources.
The Office for Civil Rights (OCR) of the Department of Education made the historic decision to collect data for the 2020-21 and 2021-22 school years, marking the first time OCR has collected civil rights data from all public schools twice in a row rather than every other year. By examining discrepancies in educational opportunities, the Department can discover changes in students' academic, social, and emotional development caused by the pandemic.
4. Promoting minority-owned small businesses through procurement.
The Department carries out its objective through sponsoring programs that increase access to high-quality educational opportunities and programs that promote teaching and learning innovations, with a focus on underserved kids. Each year, the Department convenes peer review committees of external education professionals and practitioners. The Department will extend its outreach efforts to gather the widest possible pool of reviewers in order to advance equality in the grant process.
5. Promoting access to innovative and high-quality learning programs.
The Department of Education continues to take steps to support and invest in high-quality programs for underserved learners. This includes funding programs and grants for innovation in teaching and learning efficacy.
Making learning more equitable for all students.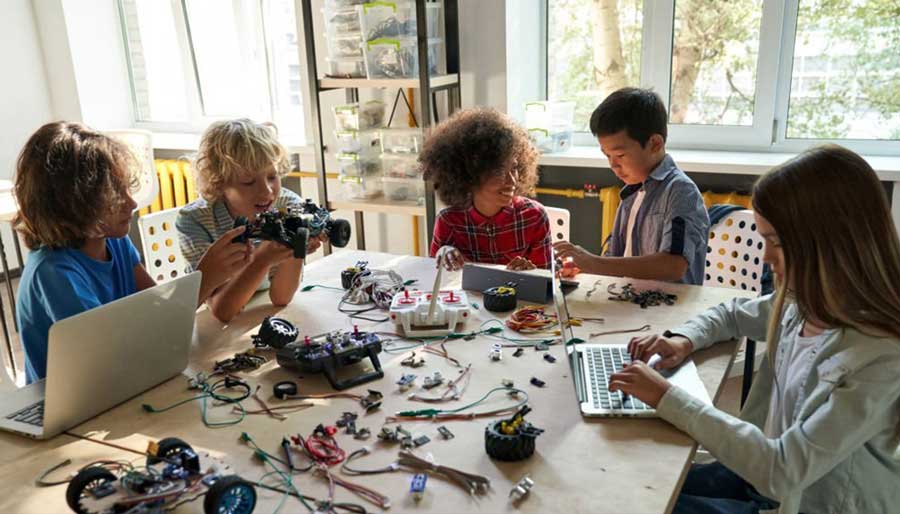 The Department of Education has provided unprecedented resources to states, districts, K-12 schools, and postsecondary institutions, including funding, guidance, and technical assistance, to assist educators in meeting the needs of all students, particularly those who were disproportionately affected by the pandemic. This plan aims to help schools, learners, and communities recover from the pandemic and rebuild.
As the US focuses on equity as a top goal, this will allow department program offices to focus on strategic plans, competitions, and initiatives in ways that improve educational fairness, resource adequacy, and opportunities for marginalized learners.