Blogs - Learning Technology
Why EdTech Quality Assurance Is Trickier than It May Seem.
23 February, 2023
Reading Time: 5 minutes
In the education space, every quarter carries a specific set of challenges for edtech providers and educational publishers. Take, for example, the back-to-school season rush.  It's a quarter of preparation and careful quality checks to ensure that content and systems are prepared for the new class year.
While quality checks and quality assurance (QA) happen all year round, it peaks right before students get back to the classroom. This fluctuation is repeated annually, making QA one of the most expensive (but necessary)  seasonal activities that an educational provider conducts. That's why most publishers and edtech companies prefer to outsource this critical aspect.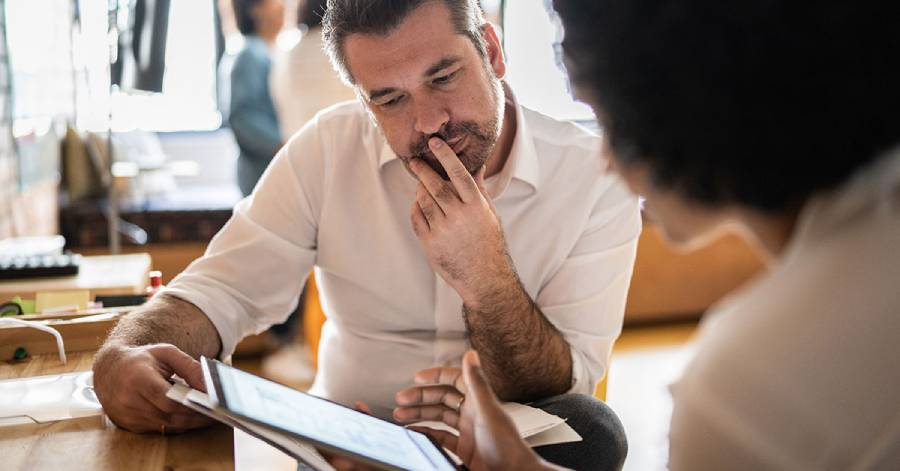 So, what flexibility can an education-specific quality assurance provider offer? Most publishers and edtech companies need QA services in at least one of these four areas:
1. Functionality – How Well Do Your Systems Work?
Product testing, load bearing, and system security are three terms that keep edtech leaders up at night. The new school year means several students and teachers access products in a single go. EdTech products need to be ready to cater to the needs of all these users without breaking or lagging – while ensuring that the safety and security measures for these systems stay intact. All this requires an edtech company to onboard a team of product testers, data or system security experts, and development resources to expedite any changes that may be needed.
2. Readability – is my content easy to navigate?
Readability and brevity are important aspects of the content testing process. These ensure that learners can understand and remember content. For many educational publishers, it also means ensuring that content aligns with state standards. Educational content spans many textbooks and several courses, often requiring teams of content editors and quality assurance staff. Then there are frequent content updates to ensure it stays current with the latest trends.  Content also varies from state to state – needing minute but significant checks to make sure that  the language used is similar to that of the learners and is culturally relevant.
3. Learning Efficacy – Does the Product Deliver the Results It's Supposed To?
Many educational organizations now require efficacy results as part of their evaluation. That means not only is the quality of the tools or content important, but it must also be effective. Putting the focus on engagement levels, clarity, and simplicity can mean the difference between the adoption or failure of a learning product. That is why quality assurance also spans the avenue of efficacy. You need to hire a team of instructional, learning designers, and subject matter experts who can vet out the snags in content usability.
4. Accessibility and User-Friendly Design – Is My Learning Product Inclusive of All?
Accessibility compliance aside, it is a great business practice to make content inclusive for learners of all abilities. This also means catering to learners with invisible disabilities. Learners should be able to access and navigate easily through your content for it to be considered good user design. For this, a publisher or edtech platform needs to onboard accessibility testers, comply with accessibility norms, and sometimes, make structural changes to the assets in a digital library. This could mean hundreds of thousands of educational assets that need review and rework.
The Case for Outsourcing Quality Assurance and What to Look for in a Vendor.
Quality Assurance is a highly specialized part of content testing. Companies that offer end-to-end QA services should not only track bug slip-ups but aid in building efficient products that help you stay competitive in the edtech market.
Finding the right skill set within the organization can be a challenge in itself. Many edtech companies prefer to outsource QA to a vendor on a long-term association basis. This makes it critical to source a partner that is reliable and efficient. Here are a few pointers to choosing the right vendor for edtech quality assurance or content testing.
1. End-to-End Testing Services
Does the company provide the benefit of having a dedicated team of SMEs, QA engineers, and test architects who will solely focus on your platform development? Your QA service provider should be able to offer the best user experience and navigate tight deadlines around feature updates on your platform smoothly. Having an end-to-end QA service provider means you don't have to coordinate tasks between multiple teams of testing and development. Choose a vendor who can take on both aspects, preferably if they do edtech content as well as technology testing and development.
2. Flexibility to Ramp up and Ramp Down
The seasonal nature of the education sector means there are times when your team will need to be doubled and halved. This flexibility is one of the biggest benefits content testing vendors offer. Your vendor should demonstrate proficiency in onboarding SMEs and IDs for content development and QA – especially to check against adherence to state-laid standards. The QA provider must have incumbent teams and experts dedicated to managing the different areas of automated testing, system security, and edtech software development. All these must be deployable on short notice.
3. Experience with the Education Sector
QA for education varies from regular testing due to compliance norms and the sensitive age group that edtech caters to. Your service provider must have experience in dealing with learners from K-12 to higher education. It's also important to your production team that they are well-versed with the tools and processes in your ecosystem for easier collaboration and less to-and-fro. Having prior expertise in the edtech industry means they may already have frameworks and roadmaps in place to quickly and seamlessly execute the task at hand.
4. Familiarity with Accessibility and DEI
When it comes to testing the user-friendliness of your content and platforms, it's important to have a team that is experienced with solving accessibility and DEI challenges for organizations. Accessibility experts can bring new perspectives to solve your issues as they handle a wide range of projects of different scales. These experts can see the behavioral risks and impacts without any personal bias maintaining the quality of your platform or content.
Besides these, creating an internal team to match the required skill sets and training them would not guarantee their productivity in execution from day one. Hiring in-house testers, training them, acquiring the right tech for the task, and keeping your talent up-to-date with the latest tech advancements can be a challenge but also a major dent in your expenses. Outsourcing can easily save up a lot of your costs by eliminating these additional expenses providing a better ROI than an onshore team.
Get in touch with the Quality Assurance team at Magic who've helped some of the leading education publishers realize the full potential of their products through QA.