About the Event
Did you know that understanding and testing for color contrast issues could be the secret ingredient to taking your digital products from ordinary to extraordinary? In this session, we will discuss the importance of proper color contrast in the digital environment. We'll discuss typical color contrast issues, explain common testing and remediation methods, and share how AI-powered tools can support color contrast audits.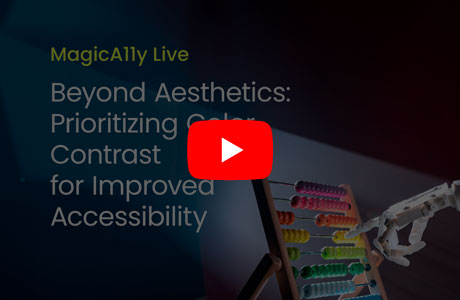 Takeaways from this event
Understand common color contrast issues in digital products.
Learn different methods for color contrast testing.
Experience how AI-enabled tools can support color contrast audits. Key Takeaways
Your Hosts
Erin Evans

Director of Accessibility

Tarveen Kaur

Head Accessibility Service

Anjali Lalwani

Specializing in Accessibility
View the Session
Watch the full video and other material from this event. Fill out the form below.