About the Event
Navigate the AI landscape, from Generative models to Conversational AI, and grasp its pivotal role as a tool that enhances efficiency, working in tandem with human oversight to ensure accuracy. In this session, we explore the symbiotic relationship between AI and human-driven accessibility, as we illuminate the path to an inclusive digital future.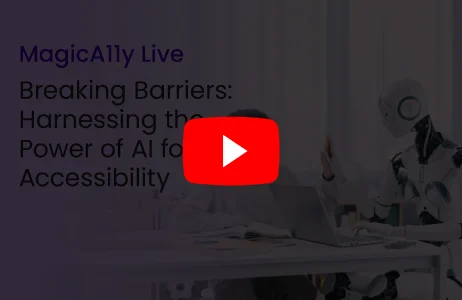 Takeaways from this event
Understand how AI serves as a catalyst for breaking down accessibility barriers, making education more accessible.
Discover practical applications of AI-driven accessibility to enhance learning outcomes and create a more inclusive environment.
Learn about upcoming trends and innovations in AI and EdTech. Key Takeaways
Erin Evans

Director of Accessibility

Tarveen Kaur

Head Accessibility Service

Anjali Lalwani

Specializing in Accessibility
View the Session
Watch the full video and other material from this event. Fill out the form below.