About the Event
What does the phrase "shift left" mean, and why is it important? There is a lot of room for thinking about and implementing accessibility earlier in the product development process. We will spend our next MagicA11y Live session specifically discussing the importance of reviewing designs for accessibility, how they can prevent errors, and the tools that are available to support these reviews.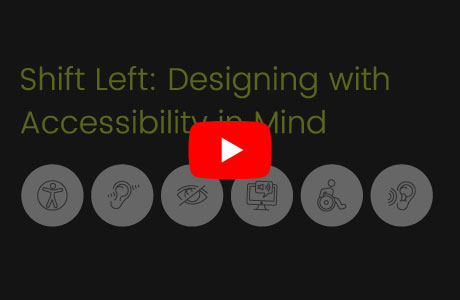 Takeaways from this event
Typical product dev life cycle–without any changes
Define "shift left"
Universal Design
Wireframes
Annotated Designs Key Takeaways
Your Hosts
Erin Evans

Director of Accessibility

Tarveen Kaur

Head Accessibility Service

Anjali Lalwani

Specializing in Accessibility
View the Session
Watch the full video and other material from this event. Fill out the form below.