About the Event
Join us on Global Accessibility Awareness Day (GAAD) as we discuss ways to implement inclusive policies within your organization to build a comprehensive accessibility practice for your company. We'll discuss priorities, common challenges, and provide solutions to help you on your way to a more inclusive environment.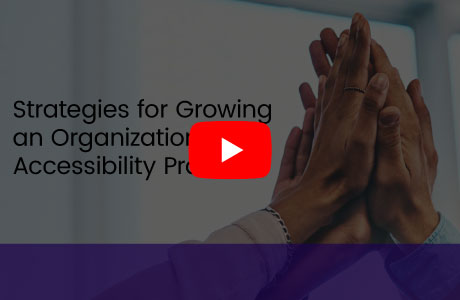 Takeaways from this event
Understand key steps and milestones to build internal accessibility policies
Get tips on finding accessibility champions throughout your organization
Hear real-world stories of how small wins created big changes Key Takeaways
Your Hosts
Erin Evans

Director of Accessibility

Tarveen Kaur

Head Accessibility Service

Anjali Lalwani

Specializing in Accessibility
View the Session
Watch the full video and other material from this event. Fill out the form below.